View My Bookings & Edit My Details (See picture below)
Click on the above link to:
View all your bookings
Cancel and reschedule (see "cancel" on the top right)
Edit your details (click on the drop-down on the top right next to your name)
View your Package on the left
Note: There is a "Manage my Booking" link on your booking confirmation email to do the same.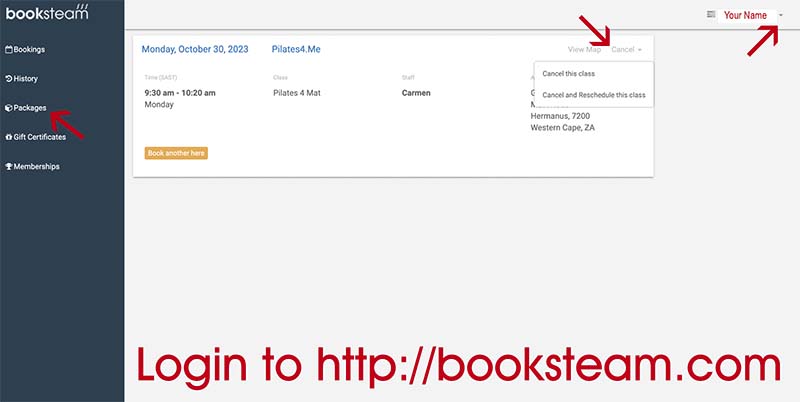 If you have any difficulties, please Whatsapp or call Carlo on 0716646000.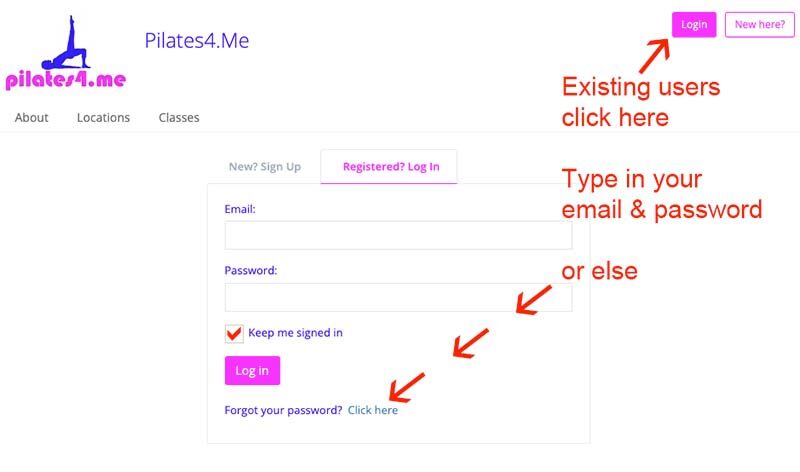 The "Click here" will provide an email link to create or update your own password.