The Ascot Diet Clinic – Hermanus
Your Natural Weight Loss Answer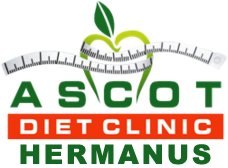 Pilates4.Me is delighted to offer the Ascot Diet Clinic product to our clients!
At The Ascot Diet Clinic, we use homoeopathic injections to increase metabolism and break down fat. These injections combined with various medicines will assist you with your diet. Most of the products we use are natural, and all the products are safe.
Our pharmacist Paul van den Berg was very thorough in formulating the ultimate combination of natural stimulations to suit each individual. Our clinics are the driving force to help keep you motivated with the diet plan, with regular recording and assistance for each individual.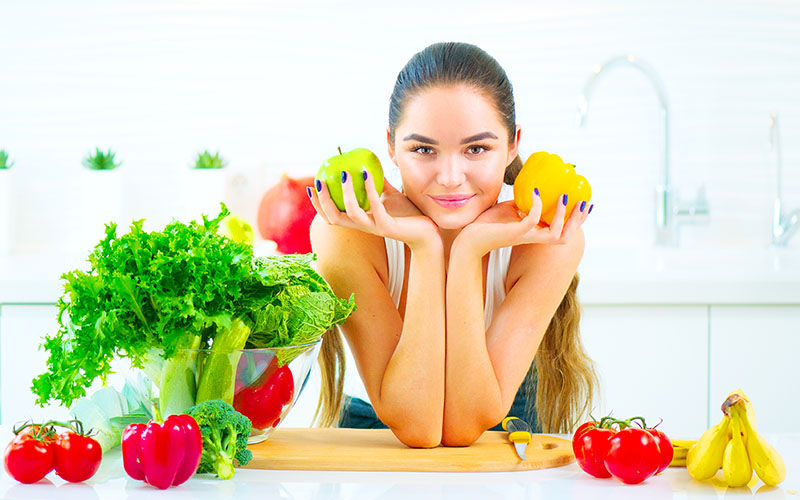 What is so special about our product?
We use injections to increase the metabolism and break down fat. There are no side effects. Referrals are available from clients who have lost between 20-40 kilograms and kept their weight. The mixture helps control appetite and gives you energy and must be taken 30 minutes before meals.
Fat burning homoeopathic injections to speed up metabolism, appetite suppressants and a well-balanced nutritional eating plan is the cornerstone of the Ascot Diet plan.
How long before I see results?
You will see excellent results after only one week of use. Depending on how much you need to lose, you can lose up to 4 kg safely in the first week and eight or more in the first month.
Will this diet fit into my lifestyle?
It's well documented that the older you get, exercise alone can't help, and in some cases, very few people can maintain a lifetime exercise program. We have devised a plan and formula that fits perfectly into your life whether you are a workaholic, a student or just somebody tired of being overweight; exercise is a good start but more needs to be done.
Are the injections safe?
Yes, it is 100% safe. We had no adverse effects in the 21 years of using them.
Is this not just another Yo-Yo diet?
NO! The Ascot Diet Clinic was Founded in 2000 by Pharmacist Paul van den Berg. Confronted with retail pharmacy changes, he developed his slimming program, using injections with different medicines and slimming techniques. Today the Ascot Diet Clinic program is well known, with clinics worldwide.
How affordable is the Ascot Diet Plan?
There is always a price to pay for an excellent product that works. It might seem pricey, but during a survey that was done recently involving 15 different diet plans, our product was cheaper than most of our competitors.
Monthly Supply of Ascot Diet Clinic Products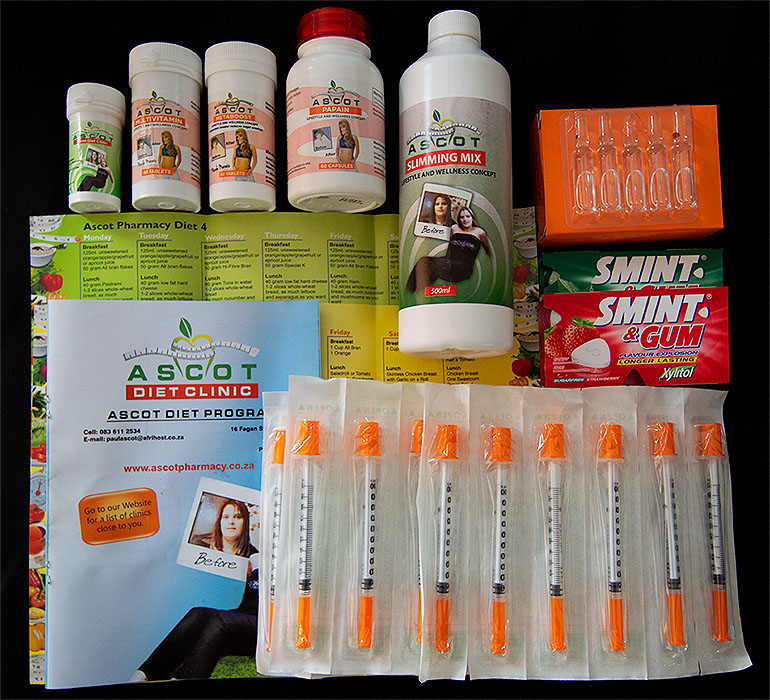 Your monthly Ascot Diet pack contains:-
Carefully designed medication, injections and an eating plan to help you achieve optimal results.
A once a week visit to our clinic to monitor your progress and give mental support, motivation and advice.
The monthly cost is R2,600.00. Together we journey with you to a healthier you.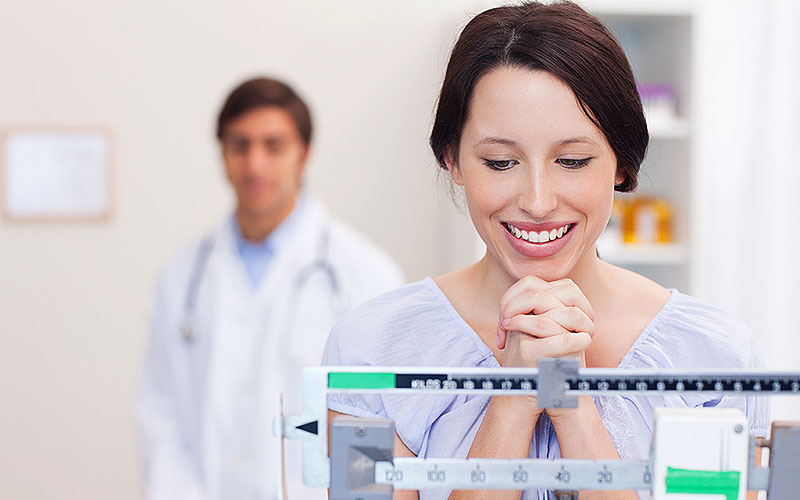 But remember, results depend on how well you follow our instructions and how well you co-operate with us.
Kindly contact Carla 072 230 1955 in Hermanus for an appointment.
HERMANUS ASCOT DIET CLINIC – Your Natural Weight Loss Answer.